Simpler Media
grew out of the
CMSWire.com
publication. As a native digital publisher, the publication was able to rapidly adapt to the evolving enterprise digital tools and practices landscape and continues to follow the evolution of digital customer experience, collaboration and digital workplace and enterprise information management. Today CMSWire serves an audience of more than 2.5 million readers spread across the globe, producing approximately 200 articles per month. I've made a lot of promotional collateral for their annual
DX Summit 2017 Conference
that gathers an elite group of enterprise digital customer experience leaders for 3 days of education, networking, and collaboration in Chicago.
DX Summit 2016 Collateral
Below are sample ads from their 2016 event that I used as a reference when updating their 2017 collateral.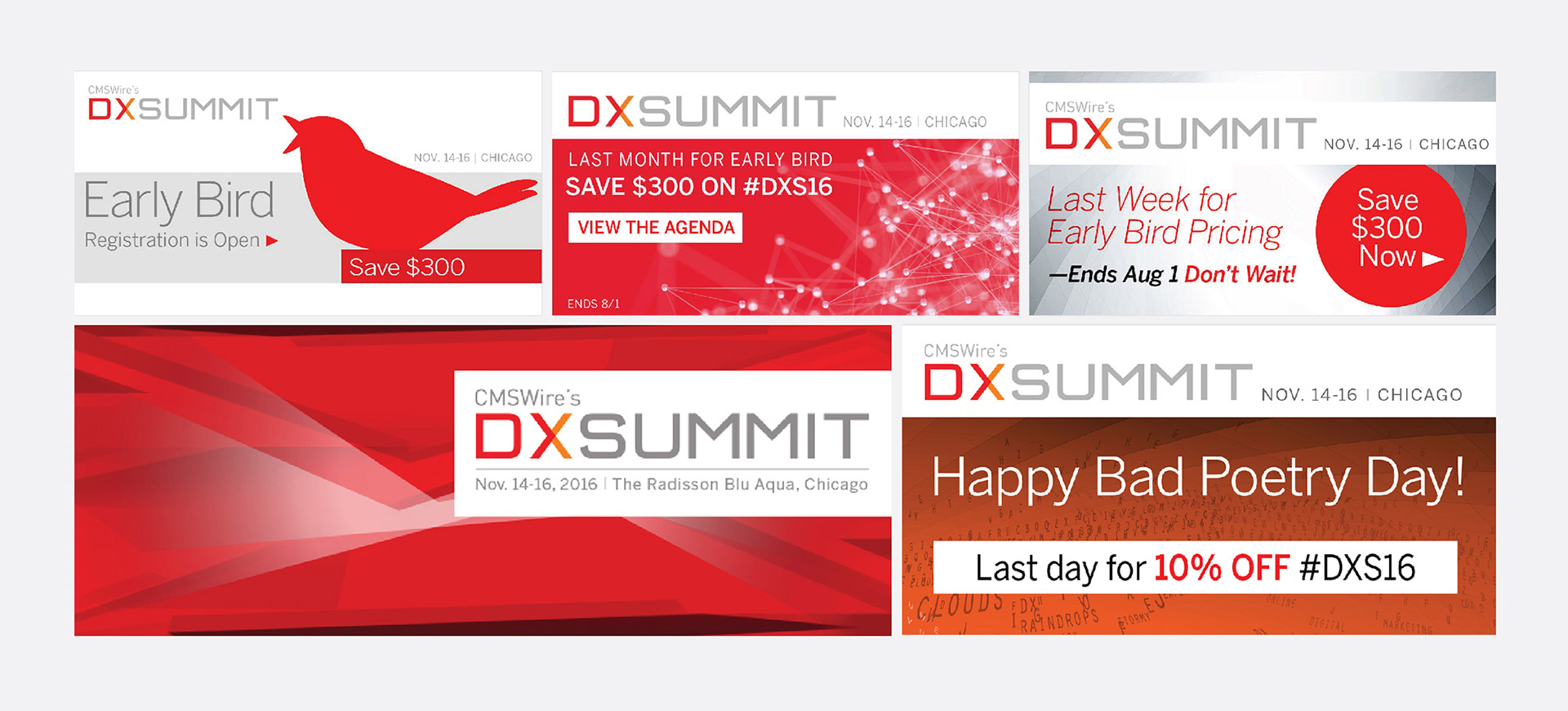 DX Summit 2017 Collateral
I created a variety of collateral for their 2017 conference with the goal of keeping the information clear and the styling fun and bold.